Photos . Tram Museum . Travels . Ukraine
Travels 2016 – Part I (Ukraine in March: Kiev & Chernihiv)
On 2. April 2016 by Webmaster
Our first visit to Ukraine (the first of many to come). Of course there is lots to see in Kiev. We also did a daytrip by car from Kiev to Chernihiv.


day 1 + 2 – Київ/Kyjiw (Kiew/Kiev) – Western system with visit to future museum at old bus depot no. 3 plus depot visits to new Shevchenko and Podils'ke (ex Krasin) tramway depots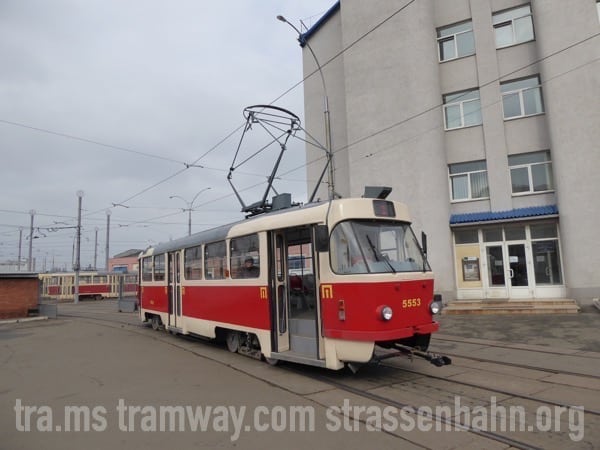 day 3 – Київ/Kyjiw (Kiew/Kiev) – Eastern system with visit to old Darnyts'ke tramway depot which is now used mainly for storage and scrapping but also still includes the museum exhibition and some of the other museum vehicles plus visit to new trolleybus depot no. 1 and brief visit to Kurenivs'ke trolleybus depot which is really depot no. 4 but goes only by the name Kurenivs'ke; also the small PW yard south of Podils'ke depot


day 4 – Чернігі (Chernihiv/Tschernigau) – with depot visit and coffee in the only canteen trolleybus we saw during our travels (it usually sits at the northern line 1 terminus)

ABOUT OUR PHOTOS
We only use small size and low resolution images on this website to deter image theft. Most of the photos we show here are available as high resolution digital images (or high resolution scans of slides if the material is older). Please contact us if you are interested in the purchase of any of our photographic material! There is a link to our contact form near the top of this page. We have over 250.000 images available from countries around the world including many rare and long gone systems!
Recent Posts