Belarus . Photos . Travels
Travels 2019 – Part XI
On 30. October 2019 by Webmaster
A very small tramway: just one 9.1km long route. We had no problem entering the depot and arranging a charter. We did not see many passengers during our stay there but maybe the rush hours produce them in larger numbers. Just a few double sets survive, single modern cars seem to be the norm. We chartered a single older KTM-5 and enjoyed our visit very much. Only the southern side of the town is served by the tram (which was built to connect workers with some factories in the distant countryside).
Novopolotsk / Nawapolazk / Наваполацк – October 2019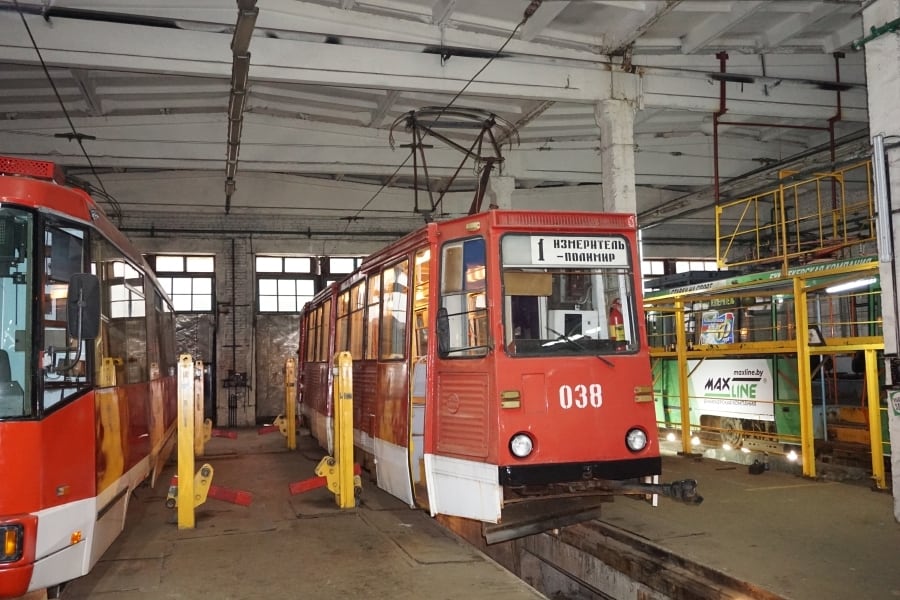 ABOUT OUR PHOTOS
We only use small size and low resolution images on this website to deter image theft. Most of the photos we show here are available as high resolution digital images (or high resolution scans of slides if the material is older). Please contact us if you are interested in the purchase of any of our photographic material! There is a link to our contact form near the top of this page. We have over 250.000 images available from countries around the world including many rare and long gone systems!
Recent Posts