I have long played with the idea of visiting Egypt to explore the tramways there. Egypt does not often feature in the transport press and I had problems finding out what was still running. So, in February 2010 a trip was planned to visit all the tramlines. I was joined by three friends from Germany, two from England and one from Poland (living in the UK). We had heard that the Sjkoldenaesholm museum (Denmark) president was going there with a friend and we managed to arrange a trip that would take us all there, staying at the same hotels or nearby. Egypt is a poor country and we wanted a little luxury, so most of us opted for expensive 5 star accommodation. With prices low for most things in Egypt this meant that we did not pay more than we would have paid for a good 3 star hotel in a European capital, though. We also wanted a hotel with a bar! Trying to organise depot visits before we left proved tricky, Egyptians don't seem to like responding to emails or faxes (written in English) and finding the right contacts was almost impossible. Luckily we managed to get hold of contact people in Cairo and Alexandria and also at Media City – only the telephone proved helpful in the end. So we went… February is ideal for visiting, warm but not too hot and few tourists.
Egypt has two tramway operators: CTA Cairo and APTA Alexandria. Cairo also runs the Helwan light rail system (this is a separate city south of Cairo and can be reached by the Cairo metro). In 1991 they also took over the Cairo – Heliopolis interurban system (Heliopolis is located within the Cairo governate and thus is technically now just a Cairo suburb). All tramlines in Greater Cairo (which includes Helwan) are 1000mm gauge. In Alexandria, APTA runs the 1435mm city network and also the Ramleh interurban (though all the area through which this runs has been absorbed into Alexandria). In 6th of October City there is a film studio (Media City) that has a short single track tramline and operates (for film productions) an old 4-wheel ex-Cairo (CTA) tram.
We all arrived in Cairo at different times (some during the night) and getting from the new airport to the hotel by taxi was easy. The prices differ, the cheapest option seems to go to one of the taxi company kiosks in the arrival hall – a nice 8 seater mini van with aircon is usually available at a lower price than a regular clapped-out Fiat Polski taxi. The price of a bus ride in Europe! I had booked a Lufthansa flight but it was operated by Egypt Air. No complaints whatsoever (a friend from Berlin had joined me in Frankfurt). Arriving in Cairo during the day allowed us to sample the horrendous traffic from the comfortable taxi seat. Traffic in Cairo is very noisy, sounding the car horn every minute just seems to go with driving a car (they don't do it in Alexandria much). Also the Cairo air can be extremely full of smog and we noticed this the minute we left the taxi – not an ideal destination for anyone having problems breathing. After strengthening ourselves in the Sherlock Holmes Pub in the Ramses Hilton (no Guinness…) we ventured out. Crossing the road in Cairo for the first time takes some courage. Don't believe that a zebra crossing or a green pedestrian light offers you any kind of right to start walking. We noticed that you simply dive in and the slow car traffic (heavy congestion!) usually avoids you. One should keep en eye on some drivers that may think they can still pass you, though. We saw very few accidents (involving people or cars). Finding a restaurant is tricky. We were either in the wrong area or just couldn't find any (helpful policemen pointed out various fast food joints but we wanted something proper). One of the many hotel restaurants had to do in the end.
On day 1 we all met in the hotel lobby (all luggage and bags are screened!). I had organised another 8 seater mini van taxi by phone for the 1.5 hour long ride to Media City. Traffic in the morning is heavy – no, I should really say that traffic is heavy whatever the time of the day. We could almost see the pyramids from the elevated highway… Our taxi driver had no idea where the film studio (the largest on the country) really was but in the end we spotted the "entrance no. 5" sign on the main road which we had been instructed to use. Two very nice and helpful people from Media City awaited us and with a special mini bus we were transported around the huge compound. We stopped at the "old Alexandria city studio set" and could see the little Cairo tram sitting waiting for us. The tramcar is kept outside all the time but with little or no rain it looked in a good shape (if one can say that of a never restored 1920s wooden tram full of desert sand dust). The single track line goes from the terminus at the outskirts of the set (all the buildings here are made of plywood and wood!) along the main road and finishes by the mosque. We could not ride the last 25 meters or so behind the mosque because the track work there is not good. We managed to get one ride with photo stops and followed the next on foot for photos. Unfortunately, nearer the end of our last ride the brakes of the tram could not be released any more so we had to push the tram back to the terminus. I hope they have repaired it by now. The fleet number of this tram may be fictional, the livery is supposed to replicate an old Alexandria tram. I have found images on the web where the tram was red and also blue, maybe they repaint it from movie to movie. A tour bus going around the studio passed our location but riding the tram is not part of the official tour! We used our minibus to get to the short railway line they also have for film productions. The little steam loco did not run for us but they did manage to offer us a ride in a single coach train headed by a diesel loco. The next time we come and visit we should try to see the rest of the studio. We had no time to waste though and wanted to get back to Cairo to ride some more modern trams. Our taxi driver had waited for us and we instructed him to go to Nasr City (close to Heliopolis) to allow us to talk to the CTA. Finding the CTA HQ was tricky. First we got stuck in a huge traffic jam. Some lorry had fallen down an elevated highway and now all the traffic was using a one-way street to avoid the obstruction (going the wrong way!!!). We encountered only very few cars going the right way along this one-way street and they didn't seem to be bothered much by all this traffic going the wrong way (like with pedestrians in the street, traffic just flows around these obstructions). In Nasr City we had to phone the CTA again because we simply could not find the building. It looked like an old factory when we did find it. We managed to talk to the man in charge of trams and he gladly answered our questions (like which lines are still running). He said Helwan was still operating and this is what we wanted to hear! He could not give us the permission to see any of the tram depots without a security check (one of us had to hand over a copy of his passport) and this should only take a couple of weeks! When we told him that we were only in town for 2 days, he promised to see this "speeded up" (without much hope on our side really). Unfortunately, we also were told that now we had to wait for the result of the security check and were not allowed to take any photos of trams, not even in the street. The taxi dropped us off in Heliopolis and we now had time to see trams. Of course we had already forgotten about the photo permit and were shooting away in all directions… We tried to ride most of the Heliopolis interurban lines that day. From the taxi ride earlier we had already spotted that line 32 to Madinet Nasr was without service and we also noticed that they were dismantling the waiting shelters along the line. Track and overhead still in situ but the connection to the rest of the system was truncated where they are building the new metro line. All trams in Egypt have a roving conductor that collects the fares (50 Piaster in Cairo/Heliopolis). If you change trams you pay again. We tried to buy an extra half price red tickets for our ticket collection but the conductor refused politely (we speak no Arabic and he did not speak English but what are hands for…). Only for military personnel! We found some red tickets in the trackbed later… Many of the tram drivers granted us friendly waves and we generally had the feeling that taking photos of trams and people is easy.
Helwan was our destination on day 2. Getting onto the metro in the morning is almost impossible. We wished they had those people pushing passengers in like they do in Japan. On the metro some compartments are for women only. These are marked on the outside of the vehicle and some stations also have markings on the platform for this. For 100 Piaster (the regular fare) one can reach any destination from the city centre. Helwan is about an hour away at the southern end of the original metro line. Metro rolling stock is modern but we like the wooden shutters giving some shade in the open (and only downtown the metro runs in a tunnel). Arriving at Helwan we started walking towards the inner terminus of the light rail system. This is some 10 minutes away on foot. There seem to be lots of buses and mini buses around but we had no idea where they went. On arriving at this important terminus we noticed that it had everything: multiple tracks for storage and lots of sand. But no passengers (lots of people standing around by the CTA hut – probably all employees) and no trams. The sand on the tracks showed us that there had been no trams for some time (months or years – tricky to say with sand; portions looked like they had had a tram running over them but all rusty and full of varying amounts of sand/dust/rubbish). Talking (if one can call this talking) to those people standing around doing nothing resulted in "yes, trams are running … somewhere, but apparently not here". So we started walking along the right of way. This is between blocks of flats on either side with little road traffic. Lots of rubbish and sand everywhere The first two stops looked unused and the third one had a wooden goat enclosure on it (with goats of course). Going round a curve we spotted a tram in the distance. We had almost given up hope after a lengthy walk (well, the man at CTA had said "it runs" – and he was right). When we arrived at the what seems to be the new northern terminus (the new university branch goes off here – but it is already again out of service having seen little or no official service – problems with water mains we were told) the tram started to move, so we shouted and went aboard. No other passengers! The crew seemed amused to have us on board. They went very slowly and when we reached a stretch of track where there must have been a market during the early morning (a few stalls remained and all empty or boarded up) the tracks disappeared under ankle deep rubbish (tomatoes, oranges, bits of fish) – we demanded a photo stop and this was granted. A little further away there was a herd of goats eating away at the rubbish, so this resulted in another photo stop. Dust carts are probably never used, they have those goats that do it. What they don't eat just remains in the street together with the goat droppings. Wonderful! The tram took us to the southern terminus of what used to be called line 40 at El Tabin. On the way we made a few more photo stops and picked up one or two passengers (who were probably as much surprised to see the tram running like we were: well, it looks like if you want to ride a tram you bring a piece of cardboard to sit on, because the seats are dusty and if a minibus comes first you take that one – these run every few minutes and the cardboard is optional on them – for a tram you can wait hours). At the terminus we got out for more photos and then the tram drove off without us. Did we ask for too many photo stops on the way down or did they think we wanted to visit the local sights there (a huge factory)? So we had to walk back. One of us decided to hitch a ride on a mini bus but ended up in the wrong city so had to take another one back to Helwan (he missed the depot event). We managed as far as the depot. Of course they politely told us that if we had a permit from the general manager they would gladly show us around the depot (do they ever get visitors equipped with same?). 20 people with us at the entrance gate at least and throngs of kids. Not sure why, but one guard (army?) had a rifle guarding the withdrawn trams inside (lots of them!). We were allowed to use the toilet (a hole in the floor job) and one of the drivers walked us to a little shop nearby where he bought some drinks for us (we later gave him some money, because we drank so much that he probably had spent his monthly salary). The kids were very kind and all wanted to know our names. In the end it is easier just to call yourself Moustafa, believe me. All over Egypt we met lots of people and they all were very kind and said welcome (in English – the only word they know I'm sure) and kids usually say "what's your name". We met a nice young man who is a local political party leader and he helped with translating. We were told that another tram was due out soon (the driver who bought us the drinks was the man to operate it!) and we could go on it. So far we had only seen one other tram running (besides our original car that had probably vanished into the depths of the depot). They even brought another set out for us, which unfortunately wrecked its pantograph and nearly took down the whole overhead outside the depot junction. Our tram left for the other line but we quickly found out that this tram only did go half way (well, less then a third I would say). Apparently the rest of the line 42 to 15th of May City needs "stronger" cars (i.e. with working motors on all bogies?)… We could not find out if the rest of the line sees service at all. We were then allowed to drive the thing! With air brakes it felt like operating a Manx Electric car and long legs are a big "no no" because of the tiny cabs. A very nice and eventful morning had passed and we then headed back (by taxi) to the metro. In Cairo/Heliopolis we now rode the remaining lines and in the evening even found a nice restaurant in Heliopolis. Back to town by bus which luckily went right by our hotel. We had flagged it down, entered and sat down expecting a conductor like on the trams. Instead we noticed that during the long ride (along the Heliopolis interurban) people boarding at the rear kept passing money along towards the front. The driver was much relieved when we left (paying him then).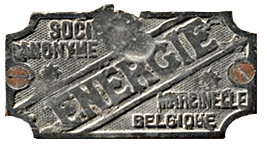 Day three was meant to be our depot day in Cairo. We started to walk the single track connection between El Matariya terminus (close to the metro) but without a tram stop there and Port Said street depot. This is not the line shown on all the maps we have seen (and used by old line 12 when still running) but a totally new alignment that runs against the traffic towards the depot in streets close to the original right of way. At the depot they seemed to know we were coming. They had been instructed not to let us in. A phone call to our man at the CTA and we were told that regrettably the general manager had declined our request. I'm sure they are just too afraid we may have taken photos of the large fleet of stored and cannibalised trams in Port Said and Heliopolis (and Helwan) depots. Well, we don't give up easily and in the end they knew they could only get rid of us by doing something. They drove one of the trams out for us (not the museum four wheeler we noticed in the shops) and told us then to move on. Suddenly some trams arrived from El Matariya and of course we clicked away like mad. They did not like that because we had no permit so eventually we moved on to their apparent relief. Back to town by taxi. We did not try our luck at the Heliopolis depot (we had spotted an old workscar in the yard when we passed it the previous day). Instead we walked much of the system and took lots of photos everywhere. Some of the interurban stations have seats from retired Tatra trams available to the public. In the end we saw everything (except the depots) and decided that we must come back again some time in the future. Plans to convert most of the Heliopolis lines to BRT (bus rapid transit), metro and some modern light rail lines have surfaced. I wouldn't wait too long to see the system before it disappears totally. All city trams we saw were in the new CTA two-tone green livery. Most of the stored ones visible in the depots were in the old cream and maroon. Some of the interurban sets have started to receive the new green livery as well (most buses carry it too, except the long distance ones the CTA also operates). We later took an evening train to Alexandria (having had our luggage stored at the station inn the morning – another big adventure…). We got off the train at Sidi Gaber and took the Ramleh interurban to town from there (we knew that the trams from the railway station take forever going to the hotel – during our stay there were none at all that way we later discovered!). Our hotel was just by Ramleh station.
Day 4 fell on a Friday. This means that everything is shut until about noon in Egypt. We walked towards St. Catherine loop and took a Duewag tram to Karmouz depot. Streets were almost empty and it didn't take long before we were allowed to operate the tram (with passengers). A quick visit at Karmouz depot showed us all the delights this city has to offer (lots of 1960s Duewag trams with a trolley pole) for the serious tram enthusiast. We then took a taxi to the APTA headquarters but of course they had really meant to meet us on the Saturday, Friday being their Sunday. So the group split, some of riding the interurban and some of us exploring the city lines. During our stay we found out that line 7 was closed for rebuilding. Also Moharram Bey depot was cut off from the main network because of track renewal. There was a shuttle service using Ganz sets between the depot and Nouzha. Nearly all the Duewag trams terminated at the railway station (or St. Catherine) whilst a small number of Kinki sets shuttled between Ramleh station and Ras El Tin loop. Route number signs are rare on the Duewag trams these days (I managed to obtain three with the help of depot staff) but many cars have details written in chalk on the front (not easily readable to us). We noticed that many of the street name signs are still in French and the current spelling of locations varies from source to source and map to map. Like in Cairo not many restaurants (only fastfood) but we went to one our Danish friends had discovered some years ago in another hotel on the Ramleh line. Very cheap and excellent food.
On Saturday (day 5) we did meet the APTA contacts and during the visit to the HQ also had an audience with the general manager. It turns out that the Danish museum wants another Duewag tram for its collection (the two they had brought back from Alexandria are in the process of being rebuilt into Copenhagen "state" – the third one to remain as is). I guess it will take many more visits to get this rolling. It took a long time the last time! We learned that APTA wants all the Duewag trams to be refurbished, ideally by keeping the present body look and with the work all done by APTA staff in order to modernise the depots and workshops and also to pass on new skills to the workforce. They had previously issued a tender but this resulted in two Chinese companies wanting to do it all in China and with new modern car bodies. There will therefore be a new tender issued, more along the lines of the wishes of APTA. Also APTA is developing a new tram together with the Leipzig Leoliner company – this could be for any Egyptian. There are no current plans to use these trams in Alexandria. But the Ganz cars are not liked by the staff and workshop people so may get replaced with something or other. On the interurban the electrical equipment of the earlier cars is now slowly incorporated into replica car bodies made in Helwan. These are exact copies of the original Kinki cars (and of course very similar to the 6000/61000 cars in Cairo), one set has been done so far with the old car bodies ready for scrapping in the depot. Line 7 is being modernised/upgraded and will be extended. We were then driven in a mini bus to the three depots (two city depots including Karmouz workshops and the interurban depot) to inspect them at our leisure. We noted that none of the old works cars had survived nor any of the old double deck Ramleh trailers. The way we were received at APTA was of course quite in contrasts to Cairo. We have the impression that Alexandria is a well run system with a vision for the future. We saw models and sketches of the way they are going to modernise the infrastructure (including stations/platforms) on all the lines. The Ramleh line equipment and the Ganz and Kinki cars on the city lines look in a much better state than anything we saw in Cairo. Only the aged Duewag cars need an overhaul pretty urgently. Many are stored at Moharrem Bey depot and a fair number are under repair inside Karmouz works. Not many of the original Copenhagen windows remain and if they do rebuild the bodies they will probably have to use completely new bodies. We later travelled more of the lines. All fares are 25 Piaster (only on lines 25 and 36 which run mostly on the interurban and then a few stops into town they seem to charge 35 Piaster if you go past Ramleh station into town). In Alexandria the first car of each tram set (including the interurban but obviously excluding the single Duewag cars) is reserved for women. Many women also travel on the other cars as well but if a male tourist rides the first car the conductor will show him the right car at the next stop…
Our last full day in Alexandria (day 6) was spent riding various lines. We also jumped at any chance to drive Duewag trams… APTA city motormen are usually very keen if you give them a little of the alternative currency. Of course our depot visits and frequent sightings around the tram lines had made them all aware of our visit. This involves a certain Danish tram souvenir (I can't say anything more here but if you are going there and want to be chums with everybody contact me). Note that this does not work on the interurban (yet)! We had been warned not to drink any unbottled water in Egypt (and not to use it for brushing teeth) so we tried to avoid this as much as possible. We drank lots of tea available in countless little cafes (but we did not drink the tap water that comes with it) and we also sampled local food and bakers products sold at roadside stalls. None of us had any health problems but the Cairo smog is not very nice (luckily 2 days out of the three there were fine)! Alexandria is much less of an adventure than Cairo but the tram system there is of course much bigger and more interesting. We will happily return to all the locations we visited on this trip.
Flying back on day 7. Most of us took a morning train to Cairo and we caught a regular cab at the railway station to the airport. Haggle (they will tell you how much they have to pay to be let into the airport compound and that their many children need money for education…)! By the way, we used first class trains and also second class trains between Cairo and Alexandria. They all need reservations and we were happy on both. You will probably get a little help from an officer of the Tourism & Antiquites police at the railway station (he needs to be tipped). Taking photos of trains was no problems but on the Cairo metro (run by the state railway) it is forbidden!
Cairo has the following tramlines:
GREEN (Heliopolis interurban) Ramses Station – Abd-al-Aziz-Fahmi #
RED (Heliopolis interurban) Ramses Station – Nouzha #
YELLOW (Heliopolis interurban) Ramses Station – Mirghani #
5 El Matariya – Midan Ismailia
12 El Matariya – Mirghani (Midan al Masq)*
35 El Matariya – El-Sayed/El-Marghany junction
36 El Matariya – Shari Suez
42 (Helwan) 15th of May City
# destination blinds are often faded or difficult to read (there also
seems to be some short turning at Roxy Junction)
* both these lines have to reverse at El-Sayed/El-Marghany jct.
Alexandria has the following tramlines (not all operated or not all
operated as such during our visit):
4 Moharam Bek – St. Catherine
6 Moharam Bek – Ras El Tin
9 El Shohadaa (Rly. Station) – El Max
10 Nouzha – El Sabaa Banal (St. Catherine)
11 Nouzha – El Shohadaa (Rly. Station)
15 Ramleh Station – Ras El Tin
16 Karmouz – St. Catherine
18 Nouzha – St. Catherine
19 El Shohadaa (Rly Station) – El Max
25 Sidi Gaber – El Matafi (Firestation)
36 San Stefano – Ras El Tin