Photos . Poland . Travels
Olsztyn Tramway First Public Rides : Travels 2015 (photo review) – Part VI
On 11. December 2015 by Webmaster
On December 6 MPK Olsztyn opened its doors to the public to show the new Kołobrzeska tramway depot (which is incorporated into the existing bus depot, though the tram entrance is in Towarowa) and the new trams. Two trams offered public rides from depot to the junction at the railway station (but not letting people on or off away from the depot). Thousands crammed onto the trams. The depot is quite a way away from the station and this event offered a rare chance to ride trams on these non-revenue tracks in Dworcowa and Towarowa streets and also take photos.


Kołobrzeska depot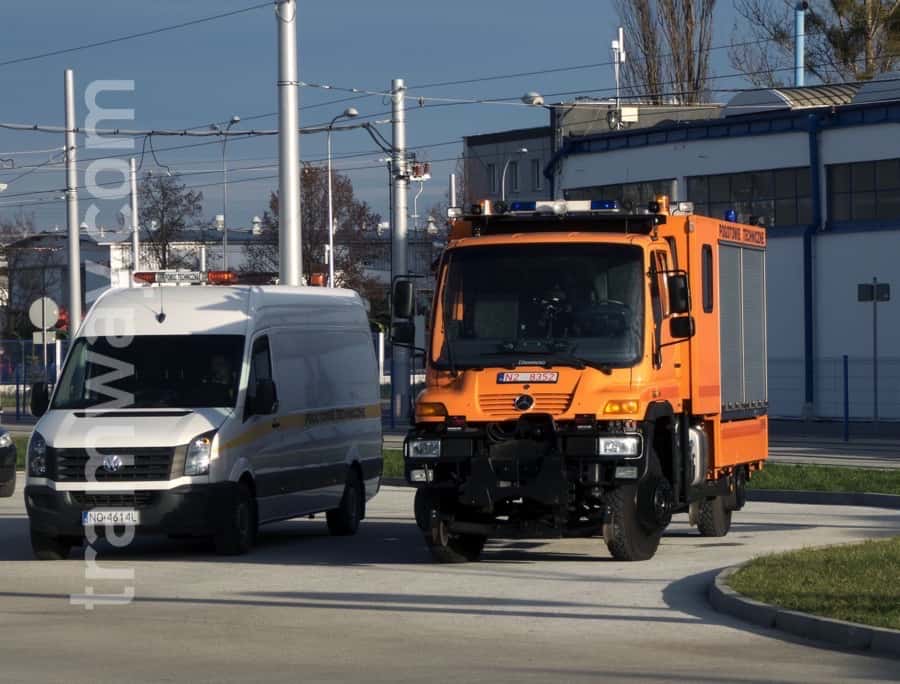 Dworcowa street (Bahnhofstraße)


PKP railway station stop (in plac Konstytucji 3 Maja) and adjacent terminus (Lubelska)

The original system (opened in 1907) closed in 1965. There was also a trolleybus network from 1939 to 1971. There is a nice map on sharemap.org showing both the new tram network (lilac) and the old lines (green).

ABOUT OUR PHOTOS
We only use small size and low resolution images on this website to deter image theft. Most of the photos we show here are available as high resolution digital images (or high resolution scans of slides if the material is older). Please contact us if you are interested in the purchase of any of our photographic material! There is a link to our contact form near the top of this page. We have over 250.000 images available from countries around the world including many rare and long gone systems!
Recent Posts