Photos . Poland . Travels
Warsaw Work Horses – Part II (Trailers & Traversers)
On 3. June 2011 by Webmaster
Apart from the motor car fleet of work cars there are also numerous trailers. Many of the trucks used are probbly from old passengers trams. As in part I we show all the vehicles we saw during our one day visit to all depots and workshops. I did miss the snow ploughs this time, they were either hidden away or just impossible to photograph. Part IV will deal with works cars I photographed on previous visits.
01 ZETiT:
02 ZETiT:
05 ZETiT:
06 ZETiT:
P12 ZETiT:
2301 ZETiT:
2302 Wola:
2315 ZETiT:
2316 Wola: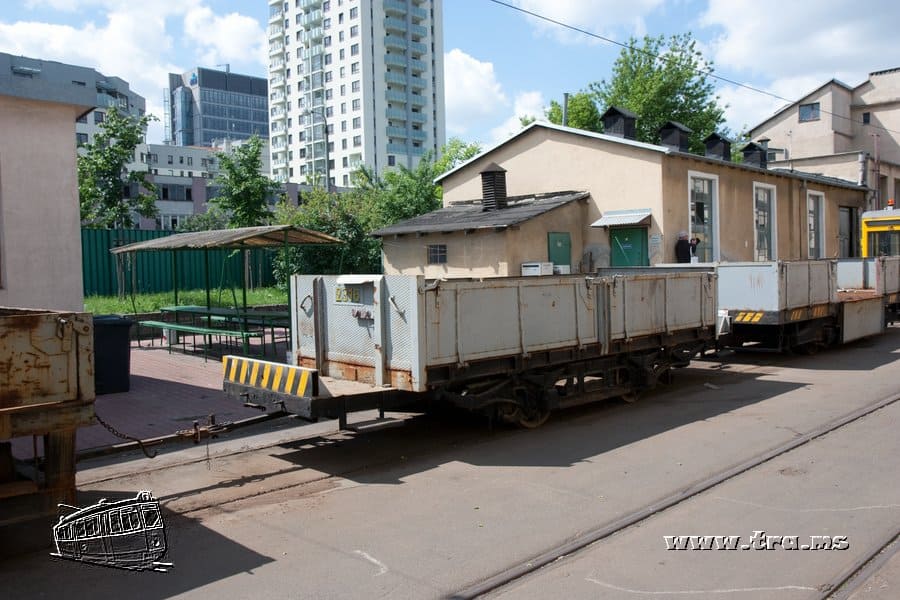 2319 Wola:
2320 ZETiT:
2321 Wola: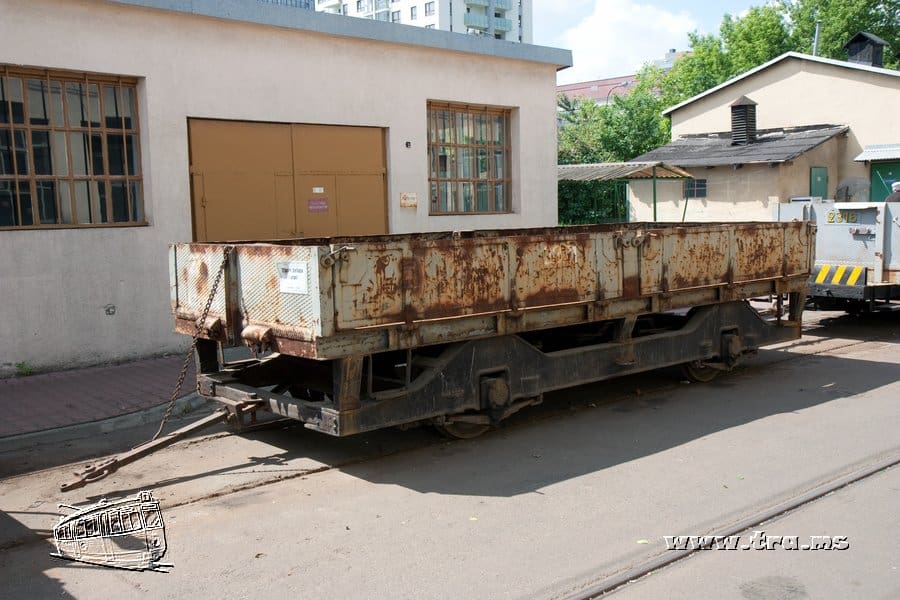 2322 ZETiT:
2323 Wola:
2329 Wola:
(not numbered) Wola: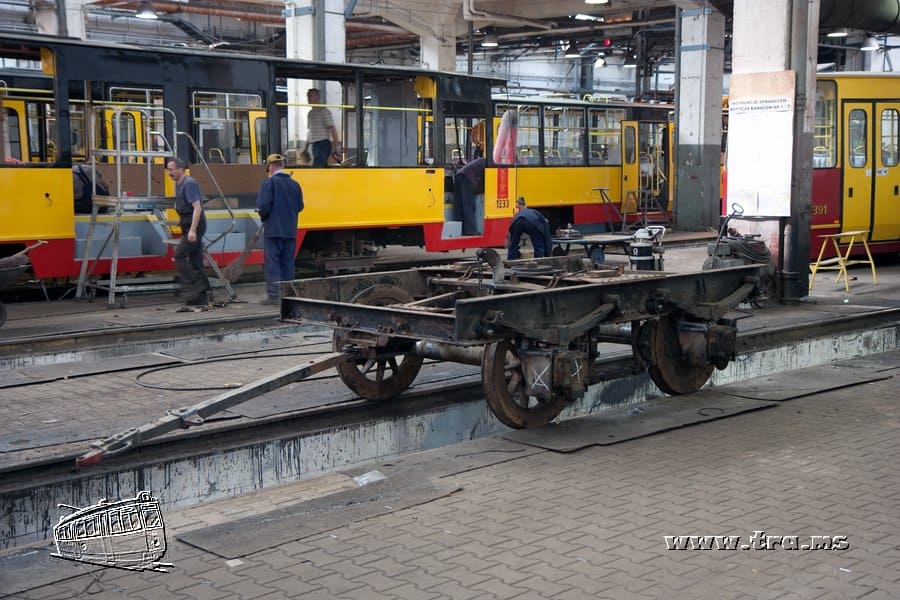 (not numbered) Wola:
this electric loco has since been identified as AEG #4184 of "Cukrownia i Raffineria (sugar factory) Witaszyce" built in 1928 which is housed at Witaszyce museum = an outside restoration contract
(not numbered) R-1:
(not numbered) R-3:
Wola Works has three traversers (two indoors and one outdoor):
ZETiT has two turntables (I only managed to photograph one this time):
Depots: R-1 = Wola, R-2 = Praga, R-3 = Mokotow, R-4 = Zoliborz, Wola = Wola Workshops, ZETiT = Obozowa Permanent Way Yard
ABOUT OUR PHOTOS
We only use small size and low resolution images on this website to deter image theft. Most of the photos we show here are available as high resolution digital images (or high resolution scans of slides if the material is older). Please contact us if you are interested in the purchase of any of our photographic material! There is a link to our contact form near the top of this page. We have over 250.000 images available from countries around the world including many rare and long gone systems!
Recent Posts