Fleet List (Roster) . Photos . Poland
Tramwaje Szczecińskie – Workscars and Museum Fleet 2012
On 5. November 2012 by Webmaster
A recent visit to Stettin (in October 2012) allowed me to finish my long planned overview of the existing workscars and historic trams. Listed are all current workscars, the fleet on show in the new Technical Museum (most cars are on loan from the tram company) and all other preserved cars (including those unrestored ones in storage). It also shows the renumbering that occured in 2000 of the workscars fleet (ex Roman numerals). You can find the list here. We lost some of the photos in this post when we moved our pages to another ISP but we have now added new photos including some photos taken by René Felgentreu & Thomas E Fischer (some of them taken well after this post was originally created).
001

004

005

V (5)

006

007

VII (7)

011

012

020

022

023

024

025

026

027

033

034

035

037

041

LIV (54)

114

144

167

216

286 (aufgenommen 1991 – keine aktuellere Aufnahme vorhanden)

293

343

386

551

604

606

713

915

919

953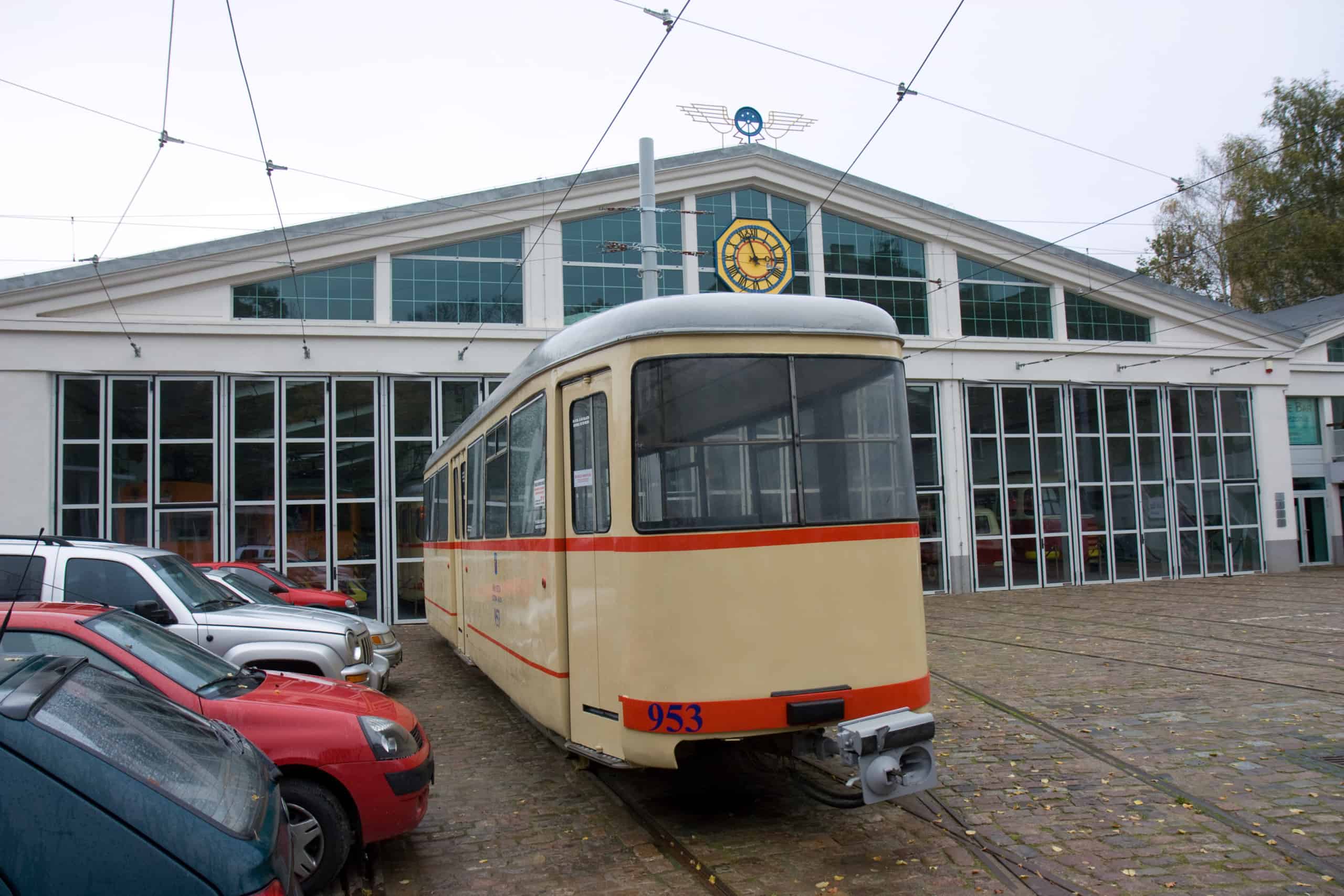 MZK-II-15986

N372400180

on a recent trip to Inowroclaw we came across ex 032 (originally passenger car 255)

ABOUT OUR PHOTOS
We only use small size and low resolution images on this website to deter image theft. Most of the photos we show here are available as high resolution digital images (or high resolution scans of slides if the material is older). Please contact us if you are interested in the purchase of any of our photographic material! There is a link to our contact form near the top of this page. We have over 250.000 images available from countries around the world including many rare and long gone systems!
Recent Posts