India . Photos . Travels
Travels 2011 – Kolkata Part III
On 2. March 2011 by Webmaster
Last day (Day 5):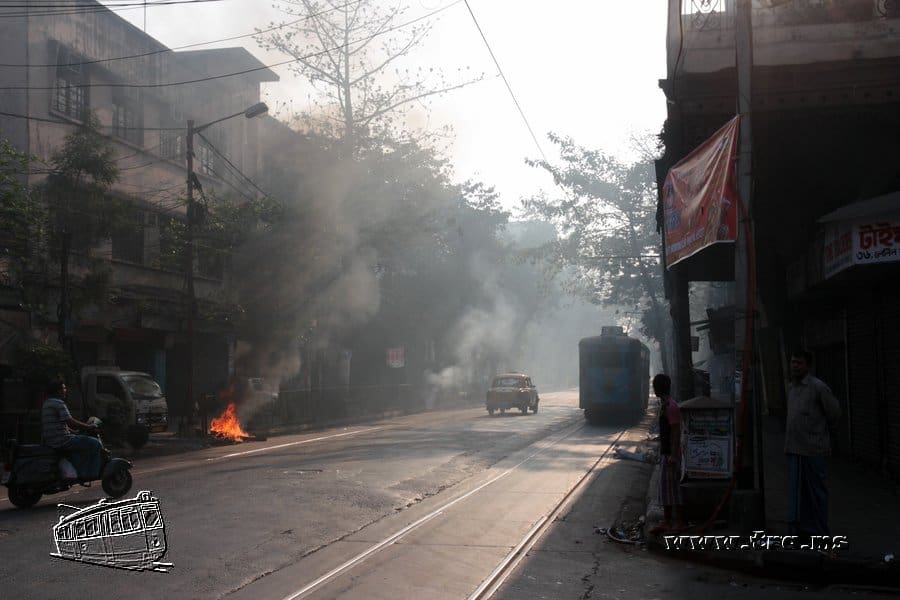 those fires again (amazing how quite the streets still are at 7:30am – if only I had forced myself to get up this early every day… on the next visit for sure) #634 in Lenin Sarani (route 22)

#270 in Lenin Sarani (route 25)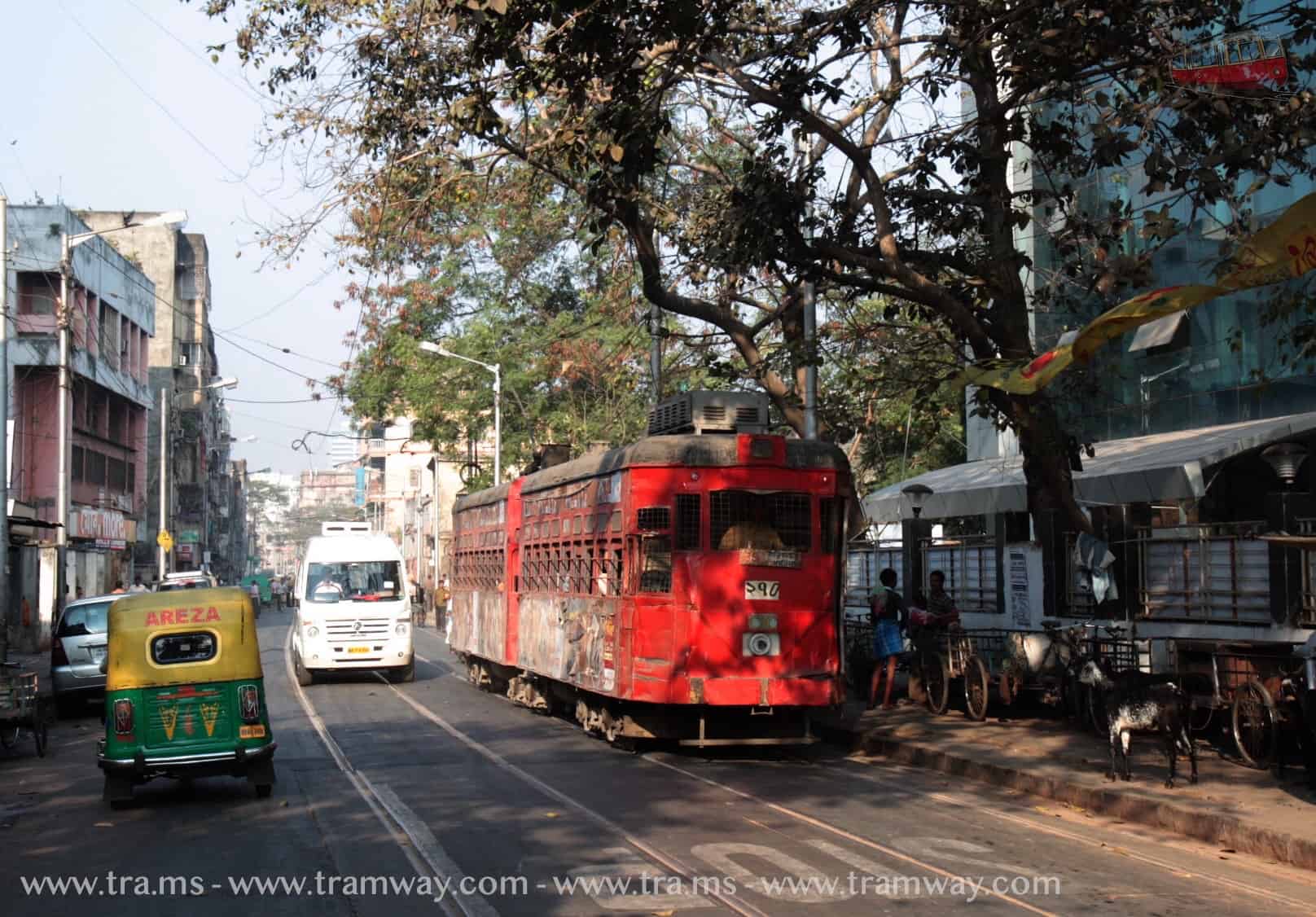 #270 (we arrived in this car here) with some goats in Elliot Road opposite Nonapukur workshops (route 25)

#278 in A. J. C. Bose Road at Elliot Road (Nonapukur) (route 25)

#238 Elliott Road again (route 25)

one half of #201 inside Nonapukur Wroks

a new body taking shape (no fleet number visible) at Nonapukur Works – many of us (including me) missed this part of the workshops on the first visit – I'm glad I went there because I found a nice fleet number sign in the dirt…

#568 (ex Sightseeing Car) at Nonapukur Works

#568

Works Car #H.W.C. (Howrah Water Car) – Howrah depot is of course long gone (now a bus garage) but they keep the old fleet name

#601 on charter about to leave the works

#514 in A. J. C. Bose Road (route 26)

our charter car in Maniktala Main Road (like on the previous visit here the street is completely empty – reserved for trams and buses I think; a rare photo opportunity)

#601 in C.I.T. Road

#712 in Rajabazar Depot (route 14)

#722 ditto (route 14)

#291 at Galif Street Loop (route 8 )

#295 Galif Street (route 12/7)

#609 at Shyambazar loop

#796 in Rafi Ahmed Kidwai Road at Lenin Sarani (route 25)
Hope you liked our little report…
ABOUT OUR PHOTOS
We only use small size and low resolution images on this website to deter image theft. Most of the photos we show here are available as high resolution digital images (or high resolution scans of slides if the material is older). Please contact us if you are interested in the purchase of any of our photographic material! There is a link to our contact form near the top of this page. We have over 250.000 images available from countries around the world including many rare and long gone systems!
Recent Posts